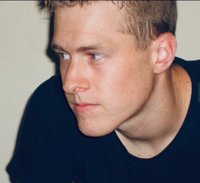 Addison Joseph Nemmers
Addison Joseph Nemmers passed away April 2, 2021. He was born September 23, 1985 in Grapevine, Texas, and lived for a number of years in Illinois and Maryland. He is now at peace in eternal life, joined by his mother Linda Schulstad, and his maternal and paternal grandparents. Addison is survived by his father Gary Nemmers, by his many half brothers and sisters, his cousins, and his aunts and uncles.
"You, O Lord, keep my lamp burning; my God turns my darkness into light." Psalm 18.
Services will be private, with burial at Ascension Cemetery in Libertyville. Arrangements by McMurrough Funeral Chapel, 847-362-2626.
In lieu of flowers, donations are requested to the Autism Society of America.