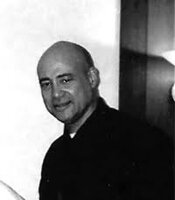 Richard D. Holton
Richard D. Holton
Age 71 was called home to be with the Lord early Thursday morning, November 3rd, 2022. He was preceded in death by his parents, Frank J. Holton, Jr. and Dolores E. Holton. He is survived by sisters Marian (Edward) Holton-Manuel, Martha (James) Holton-Dimick, Eve Holton, Claire (Terry) Holton-Zenner, Catherine (Donald) Shipley and Christine Holton, brothers, Douglas (Josephine) Holton, Daniel (Lynne) Holton, nieces, nephews and other relatives and friends.
Born on July 19, 1951, Richard attended St. Boniface Grade School, and Marquette University High School. He graduated from Princeton University and pursued a career in Human Resources until his retirement.
A private Burial Service will take place on December 10, 2022 in Milwaukee, Wisconsin.
The Holton Family would like to thank the entire staff at Advocate Condell Medical Center in Libertyville, Illinois. In lieu of flowers, please donate to your favorite charity.