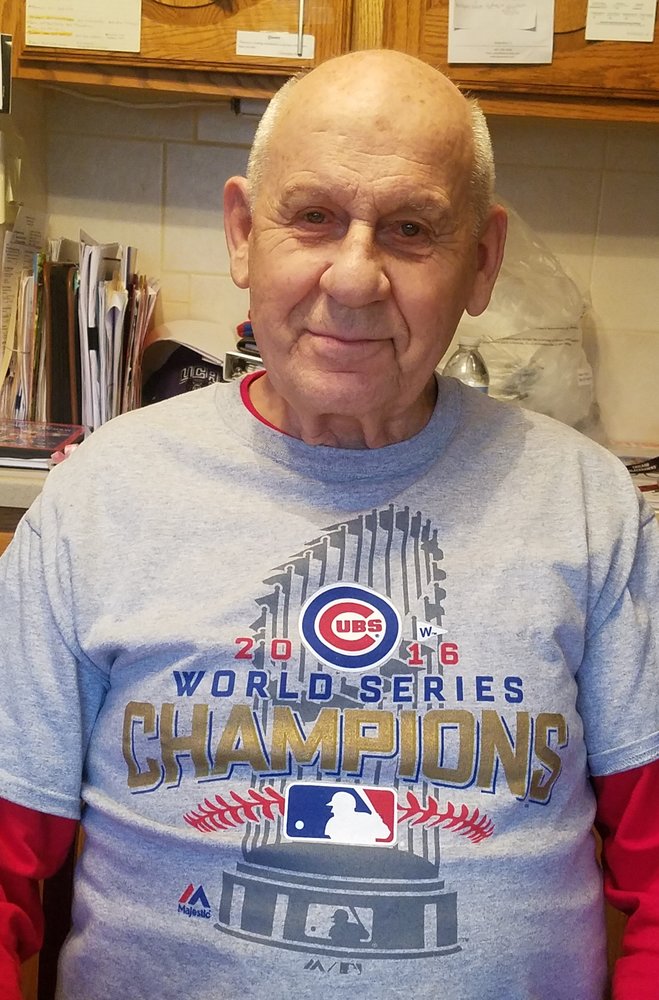 Obituary of Harvey Edward Obenauf
Harvey Edward Obenauf, Sr., 94, served in WWII US Army, stationed in France, he was a lifelong resident of Libertyville. He peacefully entered into rest on July 11, 2018. Harvey was born in Fremont n/k/a Mundelein, IL in 1923 to Joseph and Mamie (nee Wirtz). Upon completing his military service, he continued his education and graduated from Lake Forest College with a degree in Business Administration. He went on to have a successful career with the Hough Company/International Harvester, J. E. Hoffman Company and Wood & Wire. Harvey was a lifelong Chicago Cubs fan; he loved his motorcycles, cars, and his RV adventures with his wife and children. He was a member of St. Joseph Parish and for many years served as a member of their finance committee. Harvey had a strong passion for music, dancing, playing cards and spreading cheer during the holiday season. He worked hard every day to provide for his family. One of his proudest accomplishments was owning his house outright in his 40's. He was a family man, who loved everyone and without hesitation would do anything to lend a hand. Harvey lived up to the moniker of "the greatest generation." His smile, sense of humor and advice will be missed by many.
He will be dearly missed by his wife of 69 years, Doris (nee Johnson); 7 children, Harvey (Janis Hansen), Ronald (Ardeth Kemp), Darlene (Thomas) Dummer, Marjorie (Patrick) Hubbard, Wanda (George) Krause, David (Colleen Gavin) Obenauf and Katherine (Christopher) Metke; 18 grandchildren; 28 great-grandchildren and many cousins, nieces and nephews.
Funeral Mass will be 10:00 am Saturday July 14th at St. Joseph Catholic Church, 121 E Maple Ave, Libertyville. Visitation will be from 5:00 – 8:00 pm Friday July 13th at McMurrough Funeral Chapel, 101 Park Place (Rt 176, 1 Blk East of Milwaukee Ave) Libertyville. Interment Ascension Catholic Cemetery, Libertyville. In lieu of flowers, memorials made to Alzheimers.org would be greatly appreciated. Funeral information (847) 362-2626.