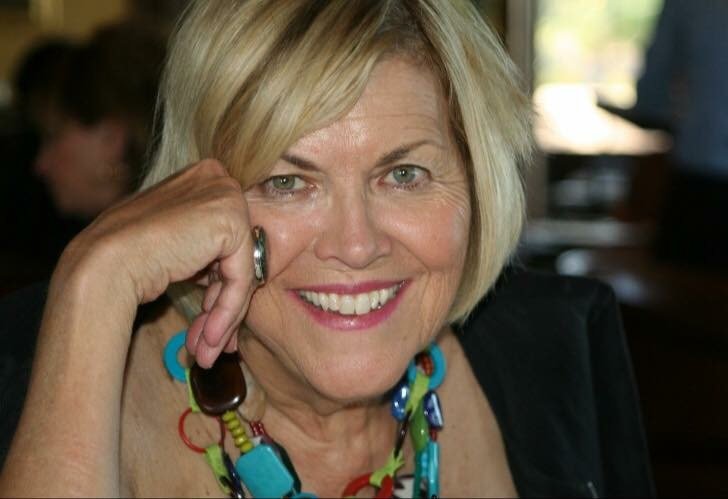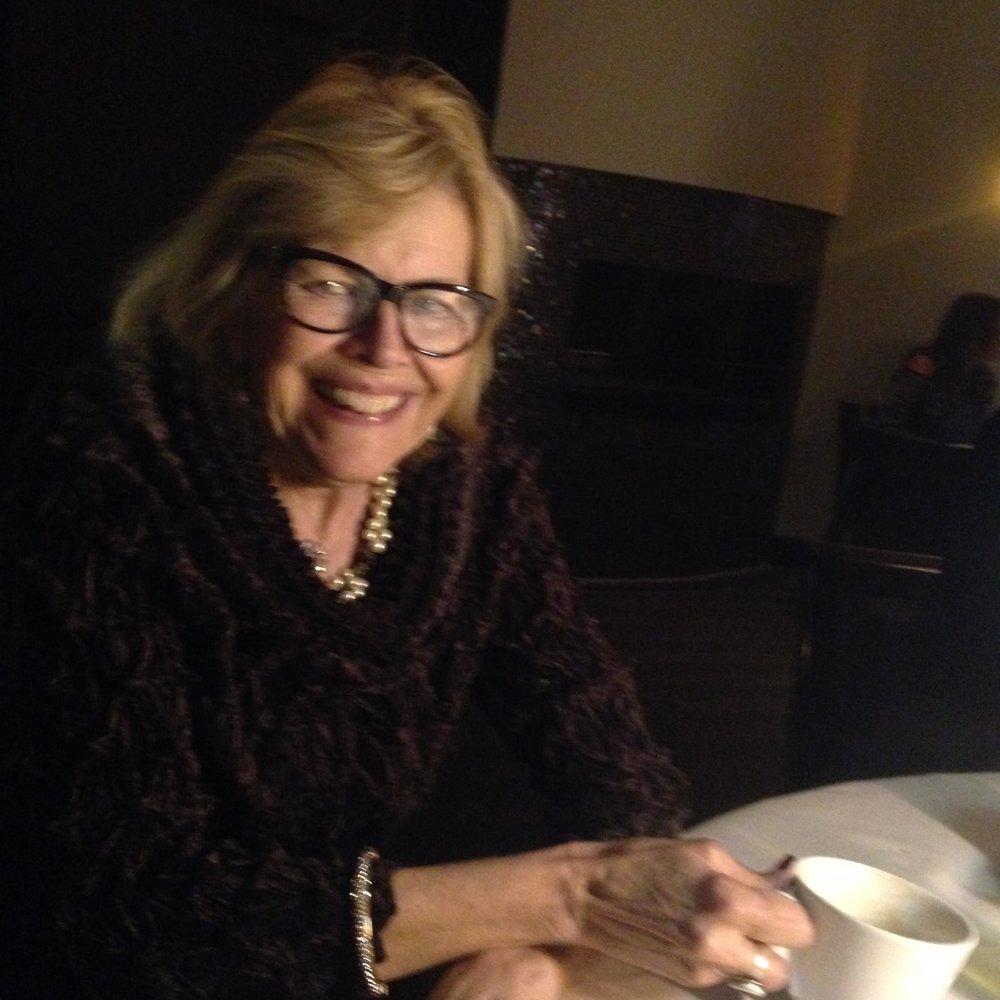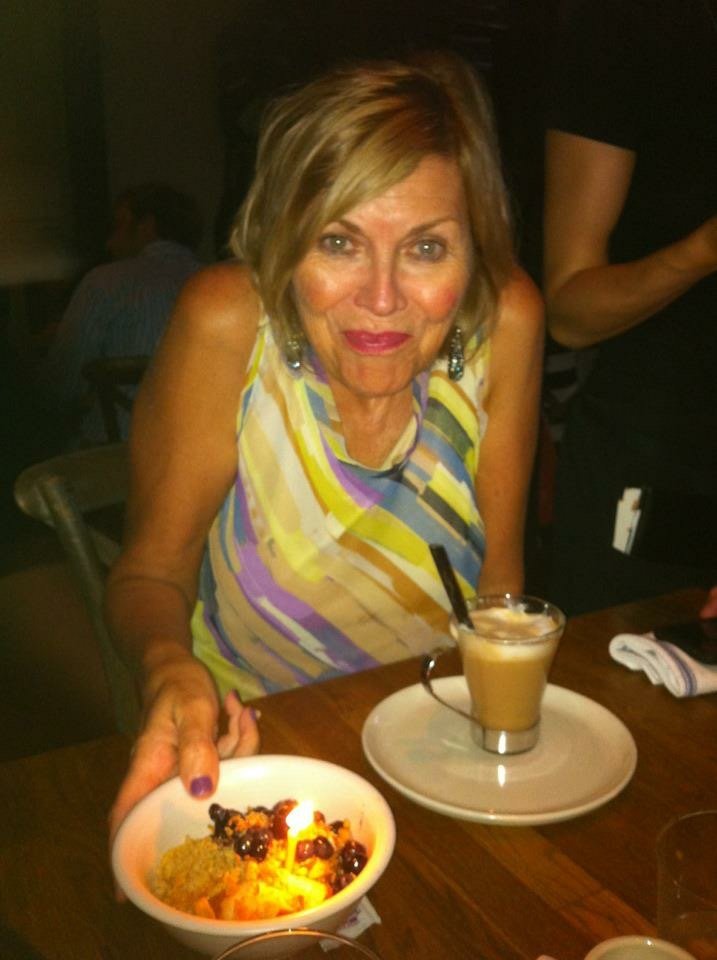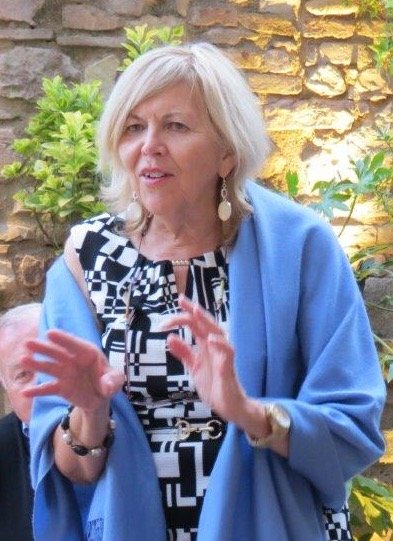 Obituary of Clairese Huennekens
In our most sorrowful loss, we celebrate the life of our most loving Clairese A. Thibaudeau Huennekens, artist, poet, art therapist, philanthropist and lover of nature, born in Baraboo, WI on the first day of summer, June 21, 1947 and born to eternal life April 29, 2017. Clairese was unconditional in her love and loyal support of her husband, her children and grandchildren, her close-knit family, adoring nieces and nephews, and dear friends. She made us all feel cherished and accepted, her eyes lighting up to see us, her voice rising an octave to hear us on the phone.
Clairese grew up in South Milwaukee and lived in the Milwaukee area until moving with her family to Libertyville, IL in 1976. Clairese received her Bachelor of Fine Arts from Barat College in Lake Forest, IL, her Masters in Art Therapy from Mount Mary College in Milwaukee and worked for 15 years at St. Therese Hospital in Waukegan ministering hope to the severely mentally ill. Clairese enjoyed the lifelong friendships she made with her friends through the Libertyville and Lake Forest Garden and Book Clubs, the Fun Timers and Lake Forest Women's Club.
Clairese was a lifelong Member of the Association for University Women. Clairese and her siblings who were 7, Always 7, were raised by a school teacher who was an author and advocate for education. As such, Clairese loved the written word. Later in life she found the time to study writing and determine poetry as her favorite. As an artist, she illustrated the children's book by her Mother, May Murphy Thibaudeau entitled Where Will We have Christmas? Seventeen years ago, Clairese and Gregg established the May Murphy Thibaudeau Memorial Writing Awards and Scholarship Fund at their alma mater, (St. Mary's Academy combined with) St. Thomas More High School in Milwaukee.
Clairese's abiding passion was creating art in all forms, watercolor paintings, pastel drawings, flower arrangements and beautifully set tables welcoming many people to her generous table, but it was her oil painting she enjoyed the most, creating small and large canvases of vibrant color, texture and emotion. She was recognized locally in juried art shows and we enjoyed celebrating her work at many art show openings. Clairese introduced many people to the art world, bringing them to world-class museums, especially The Chicago Art Institute. Clairese inspired both young people and adults to develop their artistic talents, pursue higher education and honor their call to creative expression.
Clairese loved spending time in the outdoors hiking and walking with friends and family. Clairese traveled the world with Gregg, family and friends, and was always up for fun, spontaneous adventure. Her sense of humor brought lightness to all who knew her as she was quick to laugh and never took herself too seriously. She delighted in the beauty around her every day and would express her thanks out loud, sharing her expansive joy with others, open-hearted and full of light. Clairese will be missed but will remind us of her everlasting presence in the beauty around us every day.
Clairese is survived by Gregg, her high school sweetheart and loving husband of 48 years; her adoring children Amy (Michael) St. Hilaire and Chad (Dana) Huennekens; her cherished grandchildren Sofia and Raymond St. Hilaire and Matthew, Andrew and Ben Huennekens; and her dearest brothers and sisters Yvonne Moyer, Camille Meyers, Valerie Graczyk, Marguerite Rekittke and Raymond Thibaudeau. She was preceded in death by her parents Raymond and May Thibaudeau and her sister Sr. Adele.
Mass of Christian Burial will be 10am Monday May 8th at St. Joseph Catholic Church, 121 E Maple Ave, Libertyville. Visitation Sunday May 7th from 3 – 7 pm at McMurrough Funeral Chapel, 101 Park Pl (Rt 176, 1 Blk East of Milwaukee Ave) Libertyville. Interment at Ascension Catholic Cemetery, Libertyville. In lieu of flowers donations made to the Clairese Thibaudeau Huennekens Scholarship Fund, St. Thomas More High School, Attn: Dan Steffes, 2601 E. Morgan, Milwaukee, WI 53207 would be greatly appreciated. Funeral info (847) 362-2626. Please sign the guestbook at www.libertyvillefuneralhome.com.