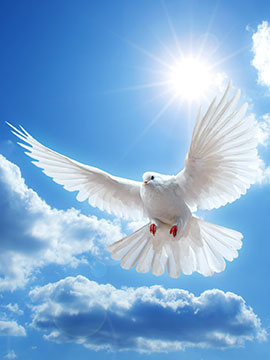 Obituary of Joseph J. Gordon
Doomed at birth, the life of Joseph John Gordon, US Army, came to a close on April 16, 2018 in Libertyville. He was born on August 30, 1944 with a rare disease known as Erythroblastosis fetalis. Born at Lutheran Deaconess Hospital, so grave was his condition that a baptism was hastily arranged. He was only given hours to live and was transferred immediately to Mt. Sinai Hospital in Chicago where he was correctly diagnosed which at the time was a very rare disease. He was born to Edward and Ann Gordon.
Joe is survived by his wife Louise (nee Gamauf) of 48 years; his children Peter and Patricia (Trevor) Rubenzer of South Carolina; four grandchildren Logen and Quinn of Wadsworth, IL. And Grace and Ethan of South Carolina; his brothers Edward (Beatrice) Gordon of Santa Ana, CA. and Fr. Charles Gordon of Compton, CA.
Per Joe's request there will be no funeral service. Interment Ascension Cemetery, Libertyville. Funeral arrangements by McMurrough Funeral Chapel (847) 362-2626. Please sign the guestbook at libertyvillefuneralhome.com