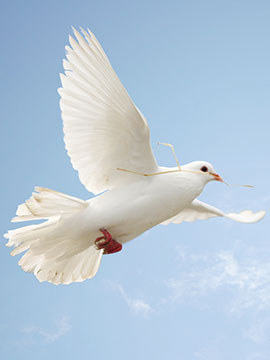 Obituary of Robert Emmett O'Connor Jr.
Robert Emmett O'Connor, junior, passed away June 23rd surrounded by family. He served with distinction in the Navy in the Asiatic Pacific theatre and the Philippine Liberation, from 1943 to 1945, receiving the Victory Medal. Parents, deceased, Julia Graham O'Connor and Robert Emmett O'Connor, senior. Amateur boxer in CYO, high school, college and the Navy, competing in many bouts, winning a golden glove in his weight division.
Robert was a vice president with Seagram Company, Ltd. for many years before becoming President of Midwest Liquor Wholesale House. Attended Fenwick high school and graduated from DePaul University.
A longtime member of the Board of Directors at Flossmoor Country Club, at which the flag now rests at half-staff in his honor. An avid golfer at the club, scoring a hole in one, on number 7, which his grandson, Graham repeated 18 years later.
He was preceded in death by his loving wife of over 50 years, Patricia Cogley O'Connor. Survived by his loving family, Donna O'Connor, Patti O'Connor Cardenas, Marco Cardenas, grandchildren, Fallon O'Connor-McGowan (Matt), Robert Cardenas, Graham O'Connor, Courtney Cardenas, Emma O'Connor and soon to be born, great-granddaughter, Finn O'Connor-McGowan. Along with many Graham cousins and O'Connor nephews and niece, and brother, Richard, deceased and surviving sister-in-law, Patricia.
Very loving husband to his wife, deceased, Patricia Cogley O'Connor, the love of his life.
Bobbio will always be remembered for his love for his family and the game of golf, his wit and charm, his enjoyment of Jameson, that cured every ailment, and, finally, his bottomless grit and toughness, all of which he passed along to his children and grandchildren.
In lieu of flowers, donations may be made to the charity of choice.
Funeral Mass 10:30AM Fri. June 29 at The Church of St. Mary, 201 E. Illinois St., Lake Forest, IL. Visitation Thursday June 28 from 4-8 PM at McMurrough Funeral Chapel, 101 Park Place, Libertyville with military honors at 8:00PM. Info 847-362-2626 and libertyvillefuneralhome.com