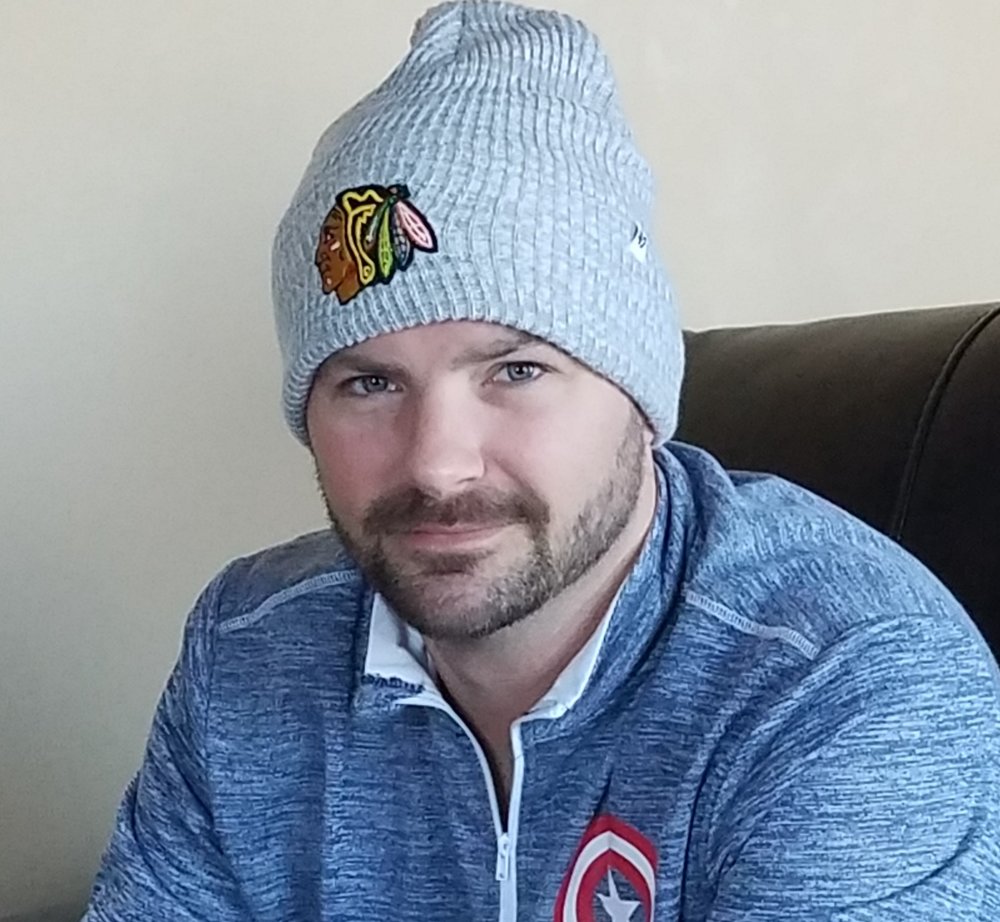 Obituary of Joshua Bindgen
Joshua Paul Bindgen loving son, brother, uncle, and best friend 32, of Chicago, IL unexpectedly passed away on February 1st.
Born February 5th 1986 to Debora Krol (Czajka) in Aurora, IL. He attended Western IL University and traveled around the US before settling back in one of his favorite places, Chicago. He was scheduling an upcoming move to San Diego, CA to be with his beloved partner, Lauren Snyder, who he planned to ask to marry him this spring.
Josh was an avid sports fan, especially Chicago sports. His favorite way to spend his free time was at a game with family and friends. He was loyal to a fault, devoted to those he loved, and quick with a pizza meme. He was one of the best gift buyers you'll ever meet because he remembered details about people. He was thoughtful in that way. He was never afraid to be silly or fun, which made him an incredible uncle and person to spend time with. Josh made a friend out of everyone. He was exceptional at finding a way to relate to and make a connection with every person he came in contact with and leave them smiling. His authenticity and energy drew you in, his compassion, big heart, and humor kept you around. He loved being busy and embodied the very idea of being full of life. He made plans, some he kept, some he modified but they were the kind of plans you wanted to be a part of, with goals you wanted to help him achieve. He made you believe in dreams and in yourself.
Joshua is preceded in death by his step father Gary Krol. Joshua is survived in death and will be grieved by his mother Debby Krol, his other two mothers Catherine and Jevelyn Verbic, and his father Mike Bindgen, his girlfriend Lauren Snyder, his siblings Destiny Bindgen, Amber Gaglione (Vince), and Jacob Krol, his grandparents Joseph and Carmen Czajka and Ray and Hannelore Bindgen, his nephew and nieces Austin, Bristol, Vince, and Abrianna, his uncle Joe and aunt Bobbie Czajka, aunt Theresa and uncle Roger Harmon, aunt Diane and uncle Tony Urbaniak, uncle Alan and aunt Meriam Czajka, uncle John and aunt Michelle Czajka, aunt Carmen and uncle Tom Rogge, aunt Barb Bindgen and uncle Tom Johnson, aunt Annette DiStasio and uncle Joseph Guilino, and uncle Ray Bindgen and many loving cousins, and friends who were like family.
In lieu of flowers, please consider donating to White Sox Charities at https://www.mlb.com/whitesox/forms/white-sox-charities-donations or TracysDogs.com.
Services will be held on Friday Feburay 8th and Saturday February 9th:
Visitation is scheduled for Friday February 8th from 3-8 p.m. at:
McMurrough Funeral Chapel
101 Park Pl.
Libertyville, IL 60048
Funeral services will be on Saturday February 9th at 10 a.m. at:
St. Joseph Catholic Church
121 E. Maple Ave.
Libertyville, IL 60038
Following mass, cars will line up at the church for the procession to the cemetery held at:
Ascension Catholic Cemetery
1920 Buckley Rd.
Grayslake, IL 60030