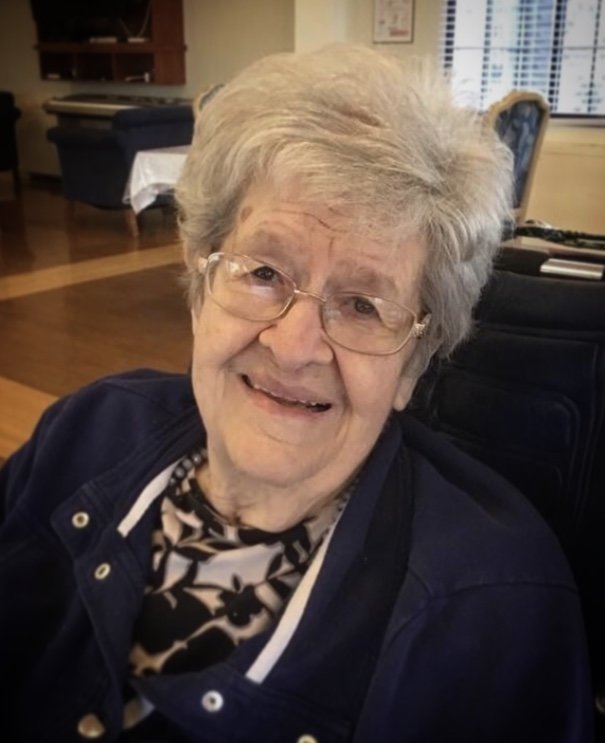 Obituary of Della Alie Keto Belensky
Della Alie Keto Belensky, 95, of Libertyville, passed away April 13, 2019 in Lake Zurich. Della had lived most of her life in Libertyville, was a member of St. Joseph Church and the Guild of the Blessed Virgin. Della was a frequent volunteer in her children's classrooms at St. Joseph School. She treasured her close-knit family and enjoyed the many large gatherings through the years.
She is survived by her children Della (Fred) Sumeriski, Diane (Richard) Wilken, Patricia (Harvey) Rookstool, Susan (James) Shalek, Georgia McMillan, William Keto , Mary Ellen (David) Lucy, Bernadette (Edward) Toczyski and James (Joan) Keto; her spouse Vincent W. Belensky; her grandchildren Christine, Robert, David, Regina, Catherine, Laura, Curtis, Teresa, Kurt, Charles, Nicole, Jonathon, Stephanie, Chris, Jason, Phillip, Pamela, Dana, Lauren, Brian, Michael, Amy, Christopher, Matthew, Kirsten, & Brandon; several great-grandchildren & great-great grandchildren; nieces & nephew Mary Kay Flynn, Judy Basso, Kathy Basso, Beth (Carl) Wright & Paul Basso.
Della was the daughter of George & Catherine (nee Harrington) and was preceded in death by her first husband Harold "Bud" Keto and her sister Catherne "Toots" & Anthony "Tony" Basso.
Funeral Mass will be 10AM Wed. April 17 at St. Joseph Catholic Church 121 East Maple, Libertyville. Interment will follow at Ascension Cemetery, Libertyville. Visitation Tues. April 16 from 4 - 8 PM at McMurrough Funeral Chapel, 101 Park Place (Rt 176, 1 Blk East of Milwaukee Ave) Libertyville. Funeral info (847) 362-2626. Sign guestbook at Libertyvillefuneralhome.com