​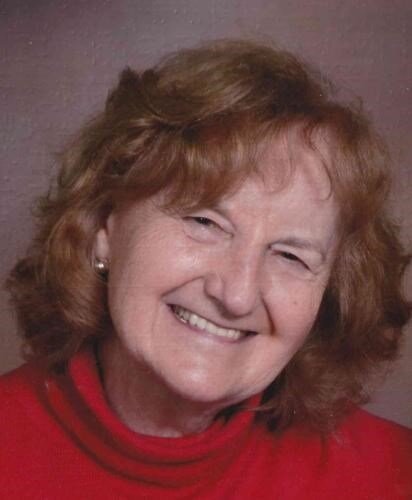 Obituary of T. Hilde Waldschmidt
Please share a memory of T. to include in a keepsake book for family and friends.
Theresia Hildegard "Hilde" Waldschmidt of Libertyville, IL, loving wife and mother, passed away at the age of 89 on April 19, 2023. Born in Croatia in 1933 to Johann and Barbara, Hilde's early life on the family farm, as well as her harrowing experiences during World War II in Salzburg, Austria, helped instill an appreciation for hard work and family that she carried with her throughout her remarkable life. Hilde attended the University of Salzburg before emigrating to the US in 1951. Her analytical and creative problem-solving skills, combined with her artistic flair and attention to detail, led to highly respected roles designing community water towers and other structures. Hilde also worked for several years as the only woman draftsman for Oster Manufacturing in Milwaukee.

Hilde married Elmer, the love of her life, in 1961 and was devoted to him for over 58 years until his passing in 2020. Together they lovingly raised four children: Steven (Jill), Hilde Ann, Geoffrey, and David (Margaret). She was treasured by her grandchildren: Amy (Austin), Andrew, Alexis, Gregory, Kimberly, Nathan, Maxwell, Eric, Noelle, and Daniel. Hilde was a beloved sister to Tony (dec), Trudy, Gerhardt, and Hans (dec). Completely dedicated to her family, Hilde never missed an opportunity to attend a sporting event, musical, or afterschool activity, to encourage, cheer, rejoice in success, and provide comfort to her children whenever needed. Hilde loved and respected all, with a quiet humility. Her Austrian home-cooked meals were not to be missed. Those feasts included course after course of lovingly prepared and delicious appetizers, salads, main courses, and fantastic desserts, all cooked from scratch with top-quality ingredients. Hilde was a selfless friend to countless, and was always willing to listen to a soul in need. Hilde made all feel special and loved; perhaps her greatest gift was the joy she effortlessly planted in the hearts of those around her.

A devoted Catholic, Hilde was an active parishioner of St. Joseph's in Libertyville, IL for over 40 years, serving as a Proclaimer, directing the children's play at Christmas Masses, teaching religious education, and participating in numerous ministries. Hilde was beautiful inside and out, and a treasure to all who knew her. Her memory will live forever in those who cherished and adored her most, her loving and grateful family.

Visitation will be held Sunday, May 7, 2023 from 3:00pm to 6:00pm at the McMurrough Funeral Chapel (101 Park Place, Libertyville, IL). Funeral Mass will be held at 10:30am on Monday, May 8, 2023 at St. Joseph's Catholic Church (121 E. Maple Ave, Libertyville, IL). The family would like to thank all of Hilde's wonderful healthcare providers for their skill and expertise, especially Dr. James Curran at the University of Chicago Medicine. In lieu of flowers, contributions to the Alzheimer's Association (www.alz.org) would be appreciated by the family.
To send flowers to the family or plant a tree in memory of T. Waldschmidt, please visit Tribute Store