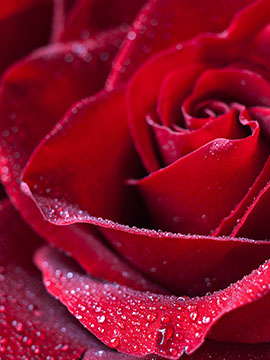 Obituary of Adrienne Lagen
Adrienne Cullen Lagen died peacefully Friday, April 21 at Spring Meadows in Libertyville, Illinois with her daughters at her side.
Adrienne, "Ado" to her family and many friends, was born September 9,1921 in East Dubuque, Illinois, the third daughter of Raymond and Mary (Rosemeyer) Cullen. She attended St. Joseph Academy, Clarke College and Mercy School of Nursing, graduating with an RN degree.
In 1946 she married Dr. Mansfield S. Lagen. They settled in Dubuque and celebrated almost forty years of a fun, loving marriage until Manse died in 1985. Adrienne enjoyed their many years of boating, family trips, entertaining and golf and bridge with her treasured friends. She was active through the years in the VNA, Mercy and Xavier Hospital and Stonehill Auxiliaries, and the Dubuque City Mission. Together Manse and Adrienne raised three daughters, Lynn Hosemann (Delbert) of Jackson, Mississippi, Jeanie Rook (Bob) of Libertyville, Illinois and Ann Welliver (Steve) of Grand Rapids, Minnesota.
Adrienne was preceded in death by her parents, her husband, and brothers-in-law, William Akeson and Bob Dunphy, both of Dubuque, Iowa and Dale Hutchins of Tucson, Arizona. She is survived by her daughters and sons-in-law; grandchildren Kristen Hosemann Twomey (Brian), Chad Hosemann (Courtney), Mark Hosemann (Leslie), Andrea Rook Twedt (Adam), Elizabeth Rook (fiancé Thomas Panicucci), and Robert Rook (fiancée Lindsay Morris) Judd Welliver (Carly), Katie Welliver Ryan (John) and Kyle Welliver; and great grandchildren Grace and Nora Twomey, Carson and Charlie Hosemann, Kate and Olivia Twedt, Cece and Jane Welliver, Adrienne "Addie" and Jack Ryan. She was delighted to know two more "great grands" will arrive this summer. All but the youngest will remember their "Nonnie" and fun-filled visits to Dubuque.
Adrienne is also survived by her sisters Eileen Dunphy of Dubuque and Marquerite Hutchins of Tucson, Arizona and her nieces and nephews. A memorial service will be held at St. Columbkilles' Catholic Church in Dubuque, Iowa on a date to be announced.