Send Flowers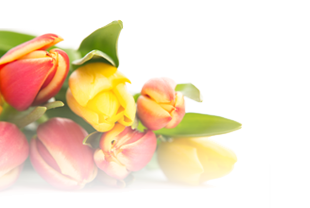 In Memory of
Diana Jean Rozzi
1949 - 2017
Obituary of Diana Jean Rozzi
Diana Jean (Berger) Rozzi, age 68, a resident of Libertyville for the past 30 years passed peacefully July 29th surrounded by her family. Diana was courageous in her struggle with cancer over the last five years and stands as an admirable example of bravery and perseverance. Always bright, witty, and cheery whether undergoing treatment(s) or being with her family or friends on vacation.
Diana was born in Newark, NJ on January 21, 1949 to Fred and Josephine Berger, both deceased.
Diana was raised in Union, NJ and always loved returning there to visit friends and have great East Coast pizza and hot dogs. She has one sister, Barbara "Bobbi" Ray of Pinecrest, FL, who survives with her partner Dave Bernero.
Forty-three years ago Diana and Thomas (Tom) Rozzi were married in Springfield, NJ. They have two children; Nicholas (Laura) who reside in Lawrence, KS and Rebecca (Jesse) Walker who reside in Libertyville. Grandchildren Elizabeth, Nicholas, and Amelia Rozzi; and Joey and Michael Walker, all survive. Diana was a devoted, loving and caring daughter, sister, wife, mother and grandmother. Her grandchildren were her very special and most cherished treasures.
Also surviving are many cousins, nieces, and nephews as well as brothers and sisters-in-laws.
Due to the nature of her husband's occupation throughout her married years Diana lived and made friends in many locations. She called the Philadelphia area, Tampa, San Antonio, Sandy Hook CT, and Libertyville home over the last 43 years. She thrived in each setting and found the good things about each area. She was active with her kids assisting in Scouts, Sports, and Religious Education. She was able to further her education in San Antonio by attending the Univ. of Texas-San Antonio. Diana worked for 25 years in the Mundelein School District #75 as School Secretary at Mechanics Grove School. She loved working with the students, parents, teachers and staff. She acquired many friends and close acquaintances over the years, retiring in 2012, and was proud of her association with the district and all of its members.
The family wishes to thank Dr. David Slivnick and the staff on Northshore Oncology; and the kind and caring people of Advocate At Home Hospice Care.
Visitation for Diana will be Thursday August 3 from 4 - 8:00 PM at McMurrough Funeral Chapel, 101 Park Place (Rt 176, 1 Blk East of Milwaukee Ave) Libertyville. Funeral Service will be Friday August 4 at 10:00 AM at the Funeral Chapel. Interment Lakeside Cemetery, Libertyville.
Funeral information (847) 362-2626. Please sign guestbook at libertyvillefuneralhome.com