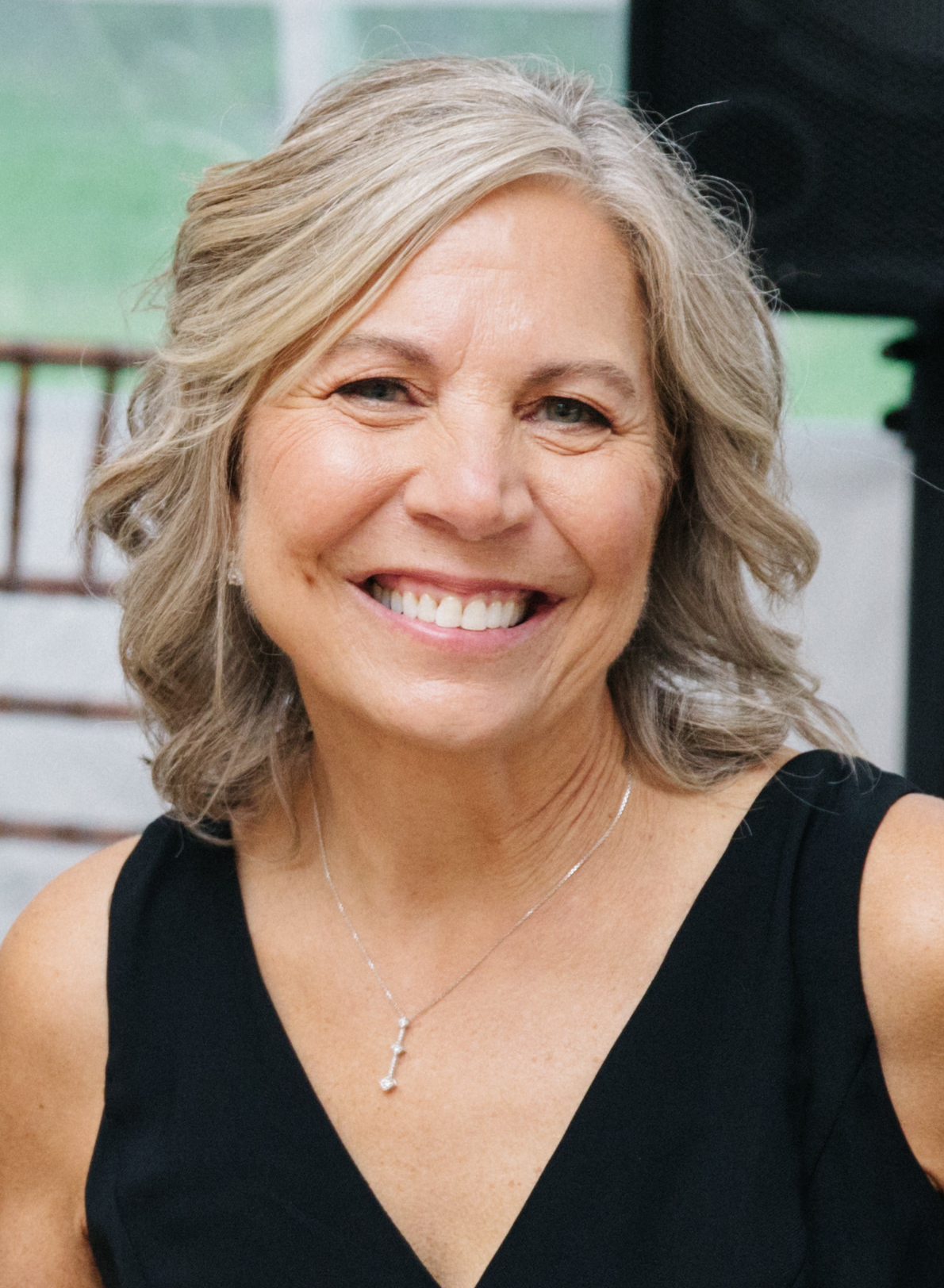 Share Your Memory of
Nancy
Obituary of Nancy Marie Nozicka
Our hearts are full of sorrow as we report the passing of Nancy Nozicka on July 10th, 2022. Nancy was a lover of life, a finder of joy, and a friend to all she met. Born in Berwyn, Illinois, she was raised in the nearby town of Cicero, where she lived until her early 20s. Nancy is remembered by her mother as an easy going baby that "never caused any trouble for anybody." Nancy spoke with great pride of her Cicero hometown, where she grew up roller skating and holding lemonade stands in a close-knit Polish-American community of family and friends. Nancy graduated from Morton East High School where she played badminton and volleyball, and later earned an undergraduate degree in Nursing from Loyola University Chicago.
While at Loyola, Nancy met Chuck, who became her best pal and future husband. Together, she and Chuck enjoyed a 40-year marriage full of respect and joy: navigating the challenges of medical residencies, military service, and their respective careers in healthcare while also raising their four children in a house full of love. Nancy loved long walks in the mornings, improvised yard games in the afternoons, and evenings spent sharing good food and better stories at a table that always had enough seats for everyone. There are no words that can adequately tell the story of such a loving wife, mother, daughter, and grandmother; she loved hard, laughed often, and dedicated her life to quiet acts of big impact for others.
Nancy's love for nursing, which began at Loyola, led Nancy to a 38-year career at Northwestern Lake Forest Hospital, where she was a walking embodiment of patient-centered care After decades of experience in the Emergency Department, she pursued a Master's of Science to become an Advanced Practice Registered Nurse. She worked as a Clinical Nurse Specialist in the Emergency Department, and later pioneered the role as her hospital's first Heart Failure Coordinator—a position she viewed as honoring the lived experiences of her beloved father.
Nancy spoke often of her legacy and of wanting others to tell her story. As we grieve together in community, many have spoken of Nancy's good humor, strong faith, optimism, and her humble way of anticipating the needs of others and putting all around her at ease. She was treasured, and we will cherish her memory and tell her story often.
Nancy is preceded in death by her father, Edward Koscik, her mother-in-law, JoAnn Nozicka, and her cousin, Susan Rynne. She leaves behind her mother, Claire Koscik, brother, Robert (Roni), sister Amy (Paul) Eberhardt, husband Charles Nozicka, daughters Nicole Gas (Kevin), Laura Nozicka (Brian), and sons Peter and Michael Nozicka. Nancy also leaves behind three beloved grandchildren, Eddie, Alice, and Caroline Gas, as well as numerous nephews, cousins, colleagues, mentees, and friends. To meet Nancy was to feel a part of her family.
Nancy's wake will be held on Friday, July 15th from 2–8 pm with a service at 6pm at McMurrough Funeral Home,101 Park Place, Libertyville, IL. The funeral mass will be held the following day at St. Joseph's Catholic Church at 10am in Libertyville 121 E. Maple Ave, Libertyville where Nancy was an active member.
For those who wish to attend the funeral mass virtually, please copy & paste the link below into your browser:
https://www.youtube.com/watch?v=sMa0ecNpH0E
In lieu of flowers, donations may be made in support of Bluhm Cardiovascular Institute at Lake Forest Hospital, with gifts made to Northwestern Memorial Foundation, PO Box 734985, Chicago, IL 60673-4985. Please make the check payable to "Northwestern Memorial Foundation" and include "Nancy Nozicka" in the memo line. Donations can also be made online at https://nmgive.donordrive.com/index.cfm?fuseaction=donorDrive.event&eventID=735 or over the phone at (312) 926-2033 in memory of Nancy Nozicka. For more information, please visit www.libertyvillefuneralhome.com
To send flowers to the family or plant a tree in memory of Nancy Nozicka, please visit Tribute Store
Visitation
2:00 pm - 8:00 pm
Friday, July 15, 2022
McMurrough Funeral Chapel
101 Park Place
Libertyville, Illinois, United States
8473622626
Funeral Mass
10:00 am - 10:45 am
Saturday, July 16, 2022
Saint Joseph Catholic Church
121 E. Maple Ave
Libertyville, Illinois, United States